Placing a tenant is the first priority for a real estate investor, but finding the right tenant is crucial to your success. Turnover will eventually happen, but finding long-term tenants who pay on time is the best way to achieve continued success.
What We'll Cover:
How to prepare for renting
How to advertise
What to look for in a tenant
How to use pre-lease deposits
What to Do Before Advertising
Before you post that cleverly-worded ad on Facebook Marketplace, you need to prepare your property. Good tenants are in high-demand since they have both the financial means and the background to give them plenty of renting options, so you need to make sure the property your listing is going to stand out.
Cleaning and Renovating
Tenants who are willing to accept dirty and run-down units are most likely to leave dirty and run-down units. If you show that you care about the property, good tenants will also care for it. First impressions are important and are hard to reverse. Tenants who care about where they live most likely plan to live there for a while and these are the long-term tenants you want.
Choosing the Right Rent
What you select to charge a tenant each month is no easy task. You need to decide how much to charge in order to make a profit, and you must learn how much you can charge without driving away customers. Some realtors will be able to put together a pro forma before you buy a property which should include a realistic estimate of rent.
Advertising Your Property
When deciding where to advertise, pretend that you are a tenant trying to find a rental property. Try some online searches and see what you find. Consider posting an ad on those sites you find.
When writing the listing, focus on the positives and unique features your property offers. Something specific as a dishwasher or unique as a spiral staircase can be the reason a prospective tenant chooses your unit over another.
Screening Potential Tenants
While advertising rentals may have gotten simpler and cheaper, screening applicants remains complicated. Renting to a bad tenant is worse than having a vacant unit, but you can minimize your risks by having a clear and consistent selection process. The better your selection process is the less likely you are to have a bad tenant and one that pays rent on time, treats the property well, and is a good neighbor.
Rental History
Rental history is the very first category you should look at. It will tell you how the applicant treated past landlords and properties. You should also call former landlords – simple questions like, "Would you rent to this tenant again?" will tell you a lot.
Criminal Record
Convictions, charges, and arrests are all public records, but it's important to know the local ordinances. Different cities will have limits on how far back landlords can deny an applicant on the basis of a conviction.
Credit History
When evaluating credit histories, it's important to look at what types of bills a tenant failed to pay on time. Many landlords won't count unpaid medical bills against a tenant. The biggest problem is obviously an outstanding bill owed to an old landlord.
Income Requirement
To ensure that an applicant is able to pay in the future as a tenant, you'll want to see copies of recent pay stubs or similar proof of income. Most landlords require that a tenant have a certain ratio of income-to-rent (usually this is between two or three times the rent in income). If you are going to set an income guideline, make sure it is consistent.
If an applicant does not qualify on their own income, you may add a co-signer or guarantor who would be responsible for the full rent payment.
Meeting the Applicant
As stated previously, the best tenants have options for housing so some landlords will schedule a meeting with an applicant they want to do business with. The purpose of this meeting is to allow the applicant to ask questions and screen their potentially future landlord. Remember, you are selling not only the apartment but yourself as its landlord.
__________________________
Following these steps will help you attract great tenants and decrease turnover. Wits Property Management would love to share our standards and processes for finding tenants to help you create remarkable experiences with your tenants.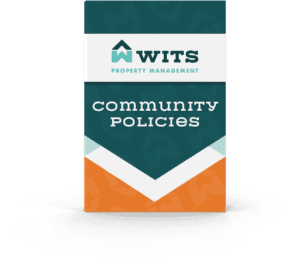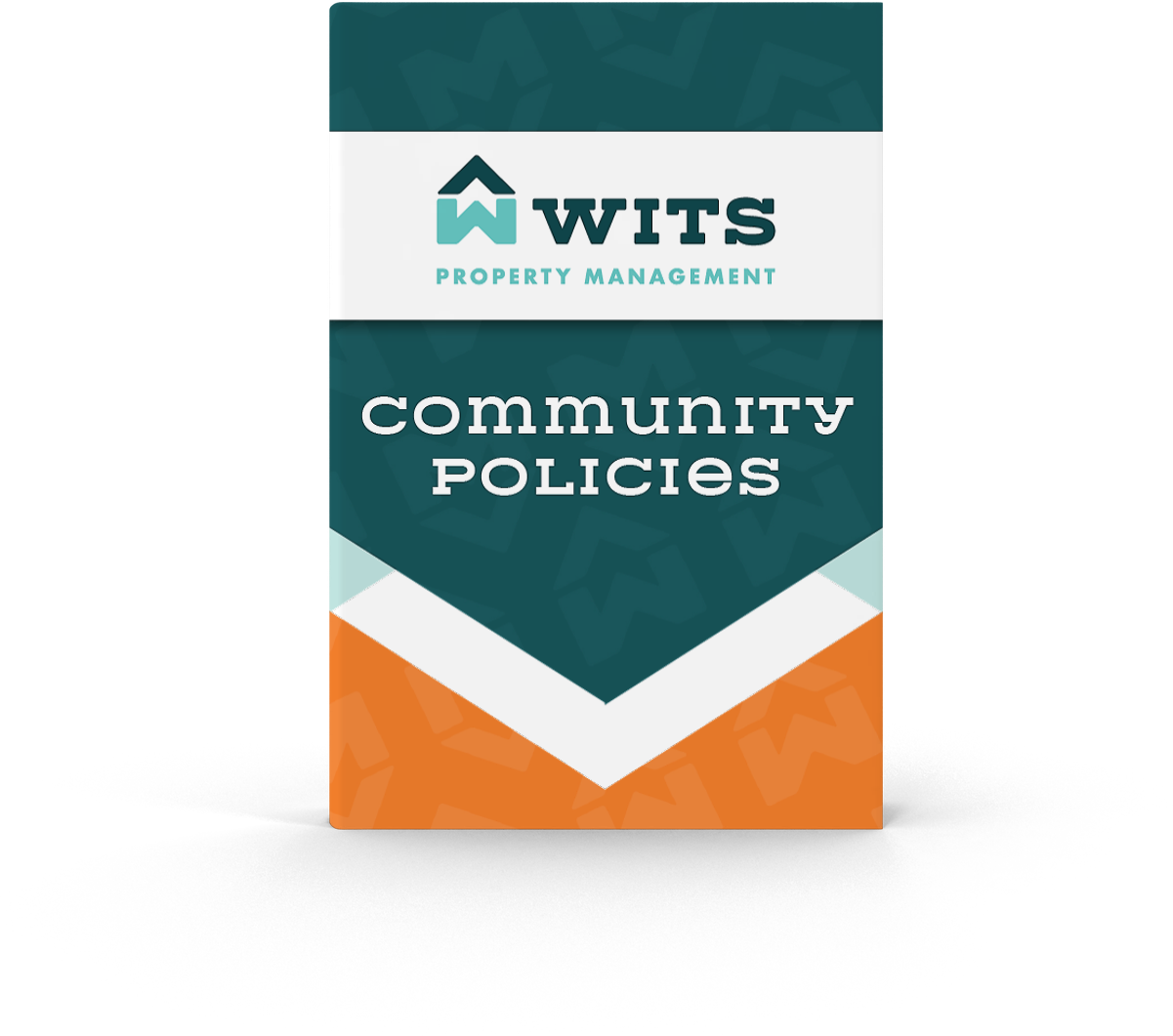 Property Management Community Guidelines
The policies and rules we use for tenants living in Wits managed properties.