So you're considering managing your own property…that's great! It can make sense to self-manage your own property, especially for those of you who live at the property with other tenants. This blog post is here to make sure you start off on the right foot. By taking the appropriate steps now, you can reduce massive headaches later.
Getting Started
Becoming an effective landlord actually begins before you ever get your first tenant. Here is a list of four things you need to take care of before signing a single lease.
_________________________
1. Protecting Your Investment
Before signing your first lease, you should sit down with a lawyer and have a conversation about asset protection. When most people hear "asset protection," they immediately assume "LLC," but there are other types of asset protection (corporations, limited partnerships, etc.) that might work better for your situation. However you structure it, the purpose is to separate your business debts from your personal debts, helping you avoid losing your personal home or personal savings if a tenant was to sue you and win.
You do not need to have asset protection in place to own rental properties, but it's definitely a good idea. Just to be clear, having an LLC or other asset protection does not prevent you from getting sued, rather it helps manage the fallout of being sued. Even more, if that LLC or asset protection entity was not set up with 100 percent accuracy or has not been maintained following 100 percent of the rules, a tenant's lawyer could still go after your personal assets anyway. So make sure you meet with a lawyer who does a lot of work in real estate.
A second way you protect your investment is by getting insurance. Insurance is a no-brainer when it comes to owning and managing rental properties. It protects you, the owner, from losing everything if you get sued or if catastrophe strikes the property. When shopping for insurance, there are a lot of options to choose from.
There is "full replacement coverage" or an "actual cash value" policy. Full replacement coverage will cover the entire cost of rebuilding your property should something drastic happen, whereas actual cash value will likely give you just enough to cover your loan in a bad situation.
Another option to help protect yourself and your investment is through an umbrella insurance policy. An umbrella policy is used for liability purposes and is meant to extend above your property insurance policy limits. In other words, if you have $250,000 in liability coverage on your property but you get sued for $1,000,000 and lose, the umbrella policy will kick in on the remaining $750,000 so you don't need to pay that out-of-pocket.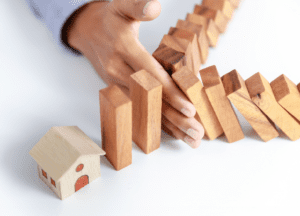 2. Set Up a Bank Account
Next, you'll need to set up two bank accounts for the property: a checking account and a savings account. This will help keep all the finances separate from your personal finances and make your bookkeeping much easier. Having separate accounts can also protect your personal funds in the case of a lawsuit.
The savings account will hold the security deposit, while the checking account will be used to handle the income and expenses on the property.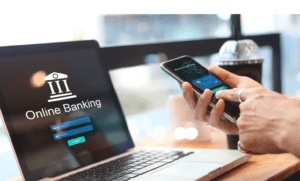 3. Designing Processes
Now it's time to start thinking about how you want to run your business. The first step is to gather the appropriate documents and forms to ensure your being compliant with the laws. Be sure to have:
-Rental Application: Unless you plan to do online-only versions of an application, you'll want to have numerous applications on-hand at any given point.
-Acceptance Letter: When you've accepted a tenant, an acceptance letter simply lets the tenant know they are approved and gives them the next steps in the move-in process. You should be excited that tenants are moving in and the language on this form should reflect that.
-Deposit Receipt/Deposit to Hold: This form is given when the tenant has paid a deposit to hold the unit until they actually move into the property.
-Denial Letter/Adverse Action Letter: When a tenant is denied, you must notify them and let them know why they were denied.
-Lease Agreement: A lease agreement is a legal contract between the landlord and the tenant that spells out the terms, conditions, and responsibilities of both parties. This is likely the single most important document in your collection.
-Pet Addendum: If you do plan to accept pets, you'll want to make sure there is paperwork documenting the pet, its breed and description, license number, and any applicable pet fee or deposit, as well as the tenant's responsibilities regarding the pet.
-Move-In/Move-Out Checklist: You should always document the condition of the property when the tenant moves in and moves out to accurately account for damages.
-Lead-Based Paint Pamphlet and Disclosure & Certification: For any US property built prior to 1978, the tenant must be given a Lead Paint Informational Pamphlet from the EPA, where the landlord must disclose in writing whether lead-based paint is known in the property and provide any reports associated with the known lead-based paint. If no lead-based paint is known to be present and the landlord doesn't have any reports, this must also be disclosed, and the tenant must also acknowledge in writing their receipt of the required information and pamphlet.
-Legal Notice to Pay or Vacate: If a tenant doesn't pay rent by their due date, a Notice to Pay or Vacate form must be served to the tenant or be posted on the premises prior to eviction proceedings.
-Legal Notice to Comply with Lease: When a tenant breaks a rule (such as parking on the lawn, moving in another occupant, etc.), a Notice to Comply form is usually served.
-Move-Out Instructions: Tenants need to know exactly how the move-out process will happen and what your expectations are for them in the process. The move-out instructions guide them on exactly how to clean and vacate the property, helping to ensure minimal cost to you.
-Disposition of Deposit: When the tenant moves out, their deposit must be returned to them within 21 days with specific documentation on what they were charged for and why.
Now that you have the proper forms and documents (the list above is not an exhaustive list. There are other documents you should consider having), you need to start designing your policies and procedures. A simple way to do this is to create a company policy binder.
A policy binder should include checklists, instructions, and details for you manage your property and treat tenants. We would recommend including the following sections in your policy binder at a minimum:
-Telephone Standards (Hours, Expectations, etc.)
-The Application Process
-Minimum Standards for Tenant Approval
-Tenant Screening Process
-Rental Collection Practices
-Rent Extension Process and Late Fees
-Security Deposit Process
-Basic Lease Terms
-Pet Policy
-Smoking Policy
-Vacating Tenant Process
-Turnover Process
A policy binder helps in several ways. First, it helps YOU remember that this is a business, just like any other, and will help to keep you from becoming the scumming landlord you often see on TV. It also helps you organize your thoughts on how you want to operate your business. Third, it allows you to make fewer "on the fly" decisions, and instead base your decisions on pre-thought out processes.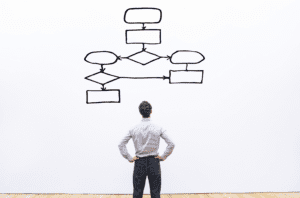 4. Set Up Your Bookkeeping
Lastly, it's a good idea to get your bookkeeping set up before you begin managing. You'll need to have a good system for tracking the money that comes into your bank account, as well as the money that goes out. You can do this with a spreadsheet (like Excel or Google Sheets) if desired, or you can use professional accounting software like QuickBooks. There are also a few property management programs that can help you track your income and expenses as well, such as AppFolio, the system Wits Property Management uses. You could also hire a professional bookkeeper from the start to handle this side of the business for you.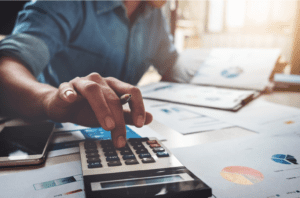 Conclusion
If, after reading this post, you are still excited about managing your property that's great! Just remember, you are starting a business and you should treat it that from the start and prepare for the future. Not only will this help you keep the job as stress-free as possible, but it will also be very helpful for your tenants. Renting can be hard and stressful for tenants and you as a landlord caring a lot of responsibility.
Taking care of these four things will help prepare you for that responsibility so that you too, can create remarkable experiences for your tenants and have solid performing investment.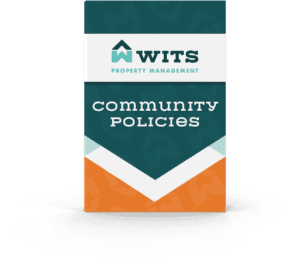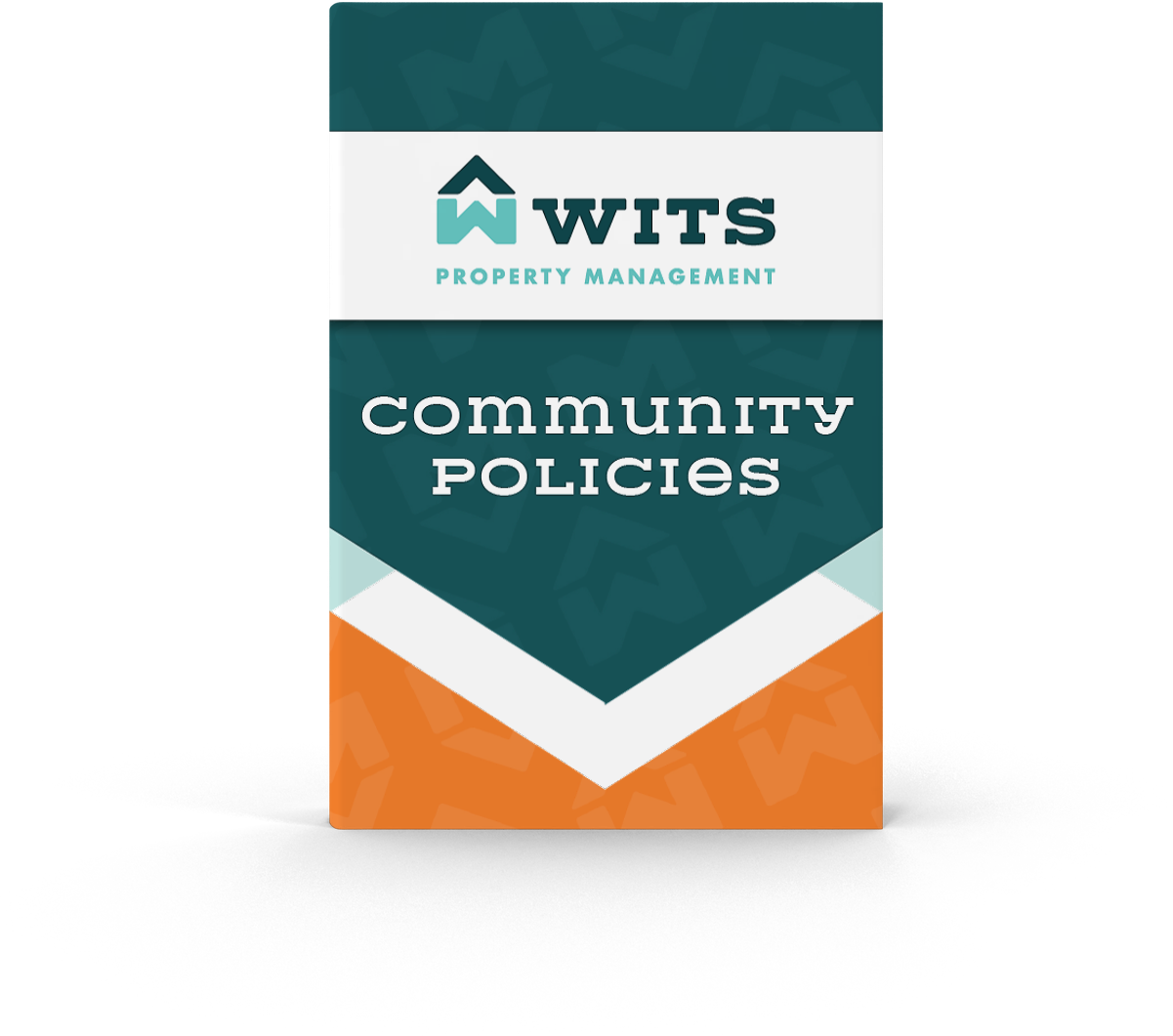 Property Management Community Guidelines
The policies and rules we use for tenants living in Wits managed properties.